A monologue on Peace: Humberto Schwab · 22 September 2018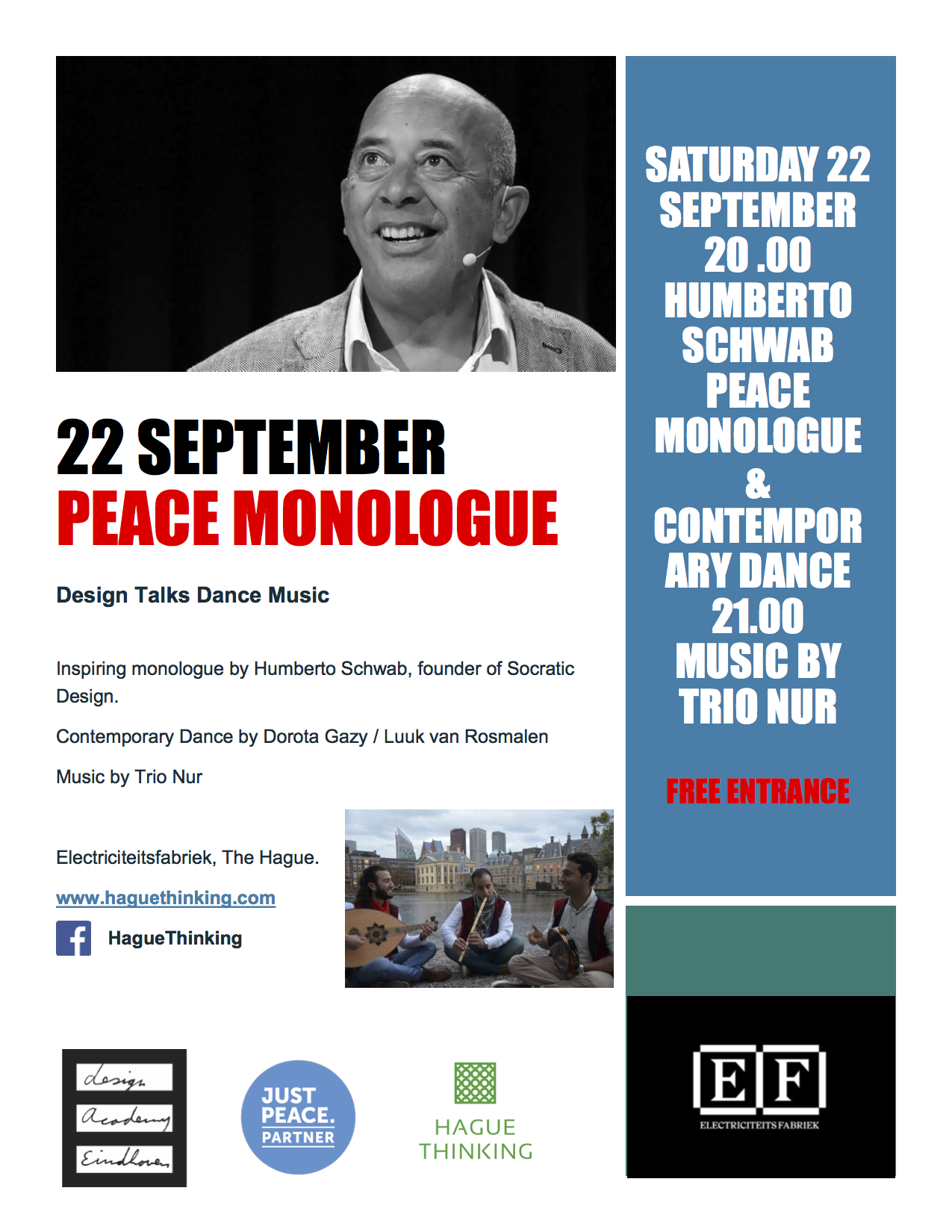 A monologue is not a dialogue.
In this peace monologue, Humberto Schwab will take you to a new way of thinking. Liberating your mind from the old way of thinking. Founder of Socratic Design, Humberto Schwab is highly renowned for innovating the way we think. Listening to him is an inspiring update of your mind.
Humberto Schwab (philosopher-physicist) created the Socratic Design method; the world did not develop in evolution but by design. Design, not by GOD but by us humans. With this method, we analyze profoundly our assumptions we build this world on. We create a collective intelligence to take a step to the next level of human Design. War and peace cannot be solved with old thinking.
Contemporary dance under the artistic direction of Dorota Gazy will be performed at the end of this monologue.
TIME
20:00 hours
LOCATION
Electriciteitsfabriek
De Constant Rebecqueplein 20
2518 RA Den Haag