Socratic Dialogue training – 11/12/13 January 2019, Spain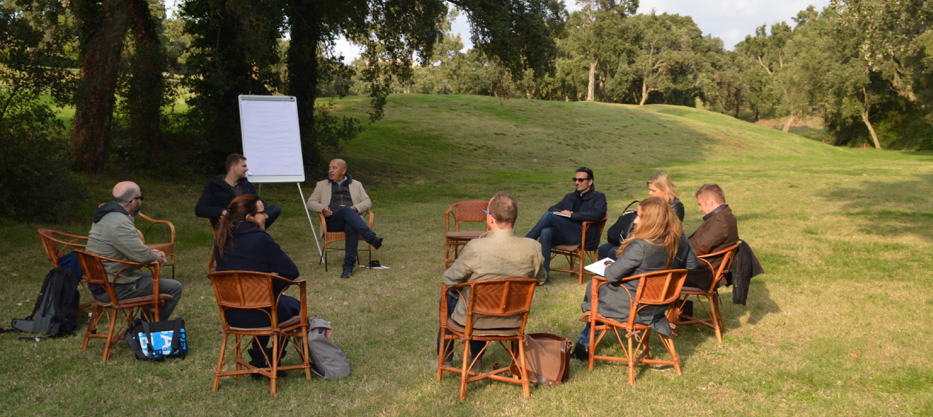 In this training, you acquire the capacity to moderate a Socratic Dialogue. The Socratic Dialogue is a conversation technique in which participants can generate collective knowledge and wisdom. The disciplined method as developed by Humberto Schwab is suitable for education, business, and every social-cultural organization.
As a Socratic moderator, you create something of great value: an experience where the art of listening is realized.
When people listen to one another and not debate, there will emerge collective intelligence through which we can investigate all aspects of any burning question. It generates knowledge that is concrete science, practical philosophy.
To get rid of our inclination to just dump our fixed opinions or of our addiction to the same thoughts over and over again, we need a disciplined method of dialogue that brings the group to the next level of cooperative thinking.
There is always a strong atmosphere of moral sense and shared values, which is a fruit of "the art of listening" process. With this communal feeling, the group can go out of the comfort zone and explore new domains, new concepts, and new paradigms.
It is evident that a moderator also is capable of investigating his or her way of thinking. We make a start with this at the training.
When
11 /12 /13 January 2019
More info and subscription
For more info about the training click here
If you have further questions please email us.
To subscribe to the Dialogue training send an email to info@socraticdesignacademy.com.
We hope to welcome you in Sant Climent Sescebes,
Humberto & Miguel